OUR RECOMMENDED Johnson & Johnson PRODUCTS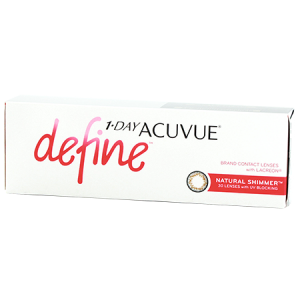 1-DAY ACUVUE® DEFINE®
Product Overview 1-DAY ACUVUE® DEFINE® Brand Contact Lenses with LACREON® Technology are made with BEAUTY WRAPPED IN COMFORT™ Technology. Patients can experience a color boost in five different designs. Built on the 1-DAY ACUVUE® MOIST Contact Lenses with LACREON® Technology platform. Available in five effects that uniquely complement each iris: NATURAL SPARKLE®, NAT ...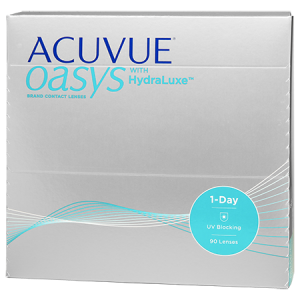 ACUVUE OASYS® 1-Day with HydraLuxe
ACUVUE OASYS® 1-DAY is designed with HydraLuxe™ Technology to help keep your eyes feeling comfortable throughout the demands of your day. This contact lens has tear-like properties that work with your natural tear film each day, providing all-day performance and excellent comfort, vision and handling. KEY FEATURES If your eyes feel tired from staring at digital devices or work ...
OUR

Johnson & Johnson PRODUCTS